El Baron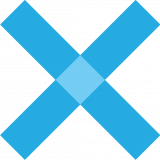 The head honcho of the Baron family.
HEIGHT
WIDTH
THICKNESS
VOLUME
In Stock
Sizes in stock will arrive to mainland USA in 3-5 business days. 7-10 days for Hawaii.
Custom Order
PU - note there is a 4 week build + shipping (shipments arriving monthly).
HYFI - note there is a 14-16 week build + shipping (shipments arriving monthly).
(Shipping times will vary due to global freight uncertainty. Please email infousa@jsindustries.com to determine which USA shipment your board will be on.)
BOARD OVERVIEW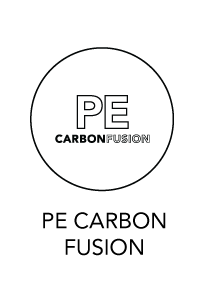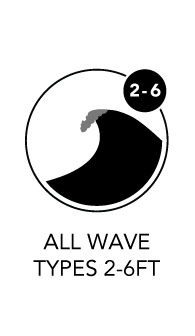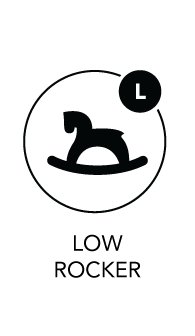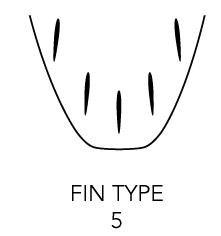 THE HEAD HONCHO OF THE BARON FAMILY.
El Barón's development takes the Big Baron's momentum and fine tuning a few overwhelmingly popular requests to create a new performance mid length.

The head honcho of the Baron family – the El Barón features a stretched out Big Baron outline that's ridden narrower, with slightly more rocker and modern concaves to handle more speed and versatility. It's a subtle single to double, featuring a "reverse concave" – one of Jason's favourite designs. This means it's a deeper concave in the middle, with slightly shallower concave in the nose and tail to help with water flow for maximum drive. Similar to the Big Baron, riding El Barón will naturally smooth out your surfing and translate almost immediately to the shorter, more high-performance boards that most of us want to ride when conditions (and mood) align.

El Barón gives you plenty of options, while not requiring a lot in return when it comes to wave quality, fitness or ability. You'll have extra time to set up and make adjustments, earlier and easier entry as you paddle in, and the ability to go further and stay out longer in whatever waves are on offer.

Recommended fin choice:
Futures Boxes - JS Thruster Fin
FCS II - FCS II JS Tri or Quad.

TEAM RIDER REFERENCE
The vast majority of surfers could ride almost any of the El Barón's stock dimensions. Start with a couple more liters than your regular board, then go as big as you like depending on the style of waves and surfing you're intending. For example, someone with a longboard background might just step down to a 7'0" or 7'6", while a surfer who only rides shortboards might go no longer than a 6'4" to retain plenty of maneuverability.

HARRISON ROACH Height: 5'10" (177 cm) // Weight: 72 kg - 158 lbs
*Rides 6'4 " x 19 3/4" x 2 1/2" = 34.4L

*Rides 7'6" x 21 1/2" x 2 7/8" x 51.8L
EL BARON
WAVE TYPE
The El Barón, similar to the Big Baron, suits a large variety of wave types and sizes. The El Barón is more forgiving when the surf is higher performance in the 4 - 8ft range.
EL BARON
Features
| | |
| --- | --- |
| Rocker | A low rocker provides a more forgiving entry when the waves turn on. |
| Fin setup | The El Barón comes stock as a 5 fin for greater versatility. Thruster, quad or even a 2+1, various fin configurations suit different styles of surfing. |
| Glassing specs | Boards 6'4" to 6'6" are glassed standard with 4 x 4 oz. deck and 4 oz. bottom. 6'8 to 6'10 are glassed with 4 x 6 oz. deck and 4 oz. bottom. 7'0" boards are glassed with 6 x 4 oz. deck and 6 oz. bottom. The 7'6 is glassed 6 x 6 oz. deck with 6 oz. bottom. |
| Rail type | El Barón has medium low rails to allow you to turn at high speed with such a generous distribution of volume throughout. |

EL BARON
CONCAVE
El Baron features a single to double concave through the fins. This gives greater control at high speeds.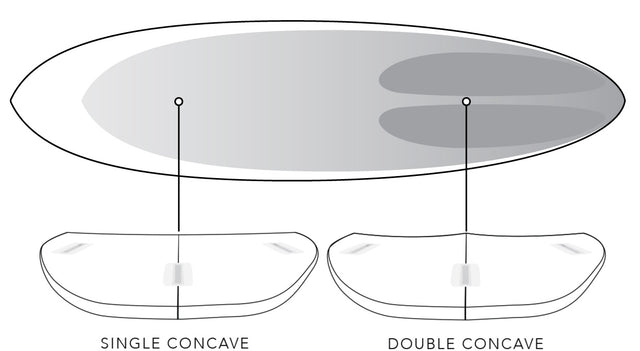 EL BARON
OUTLINE COMPARISON
See below the El Baron's deck and rocker outlines in comparison to the Big Baron. The El Barón's pulled in nose in combination with added nose and tail rocker gives the El Barón greater characteristics for performance style surfing.
Total 5 star reviews: 2
Total 4 star reviews: 1
Total 3 star reviews: 0
Total 2 star reviews: 0
Total 1 star reviews: 0
100%
would recommend this product
Robert R C.

Verified Buyer

El Baron is a great board! Highly recommend it for a mid lenth board

Robert R C.

Verified Buyer

El Baron es El Padron de los JS Surfboards.

I LOVE LOVE LOVE this board. It rides like a shortboard and catches waves like a longboard!
Reviews Loaded
Reviews Added