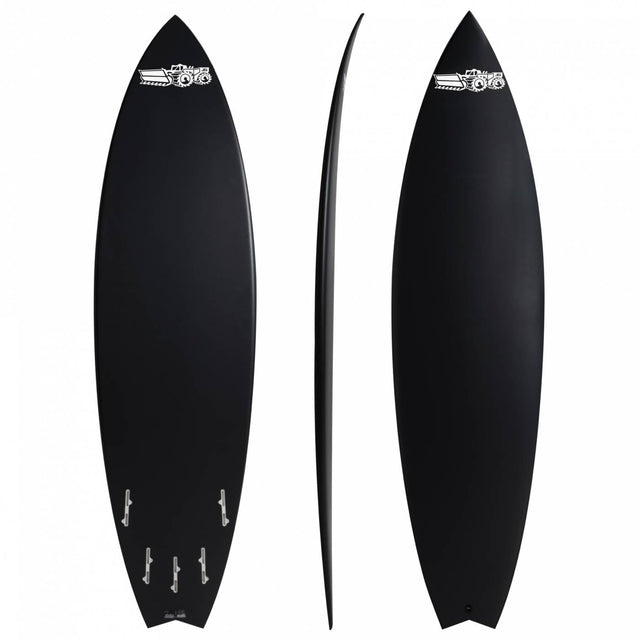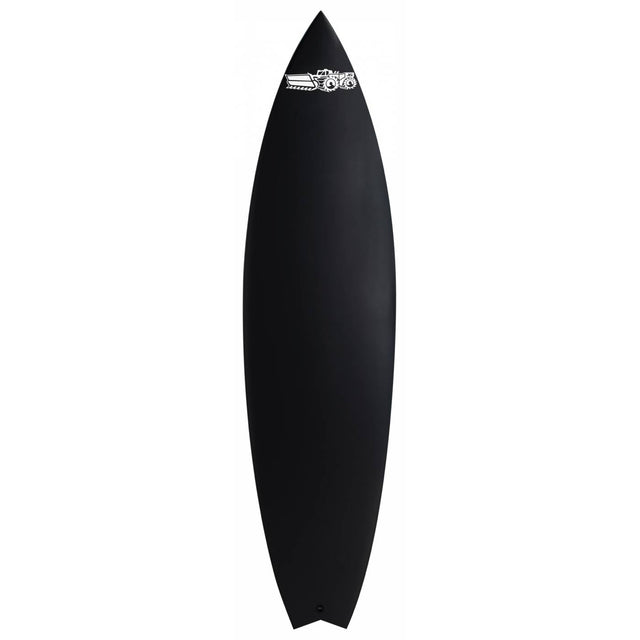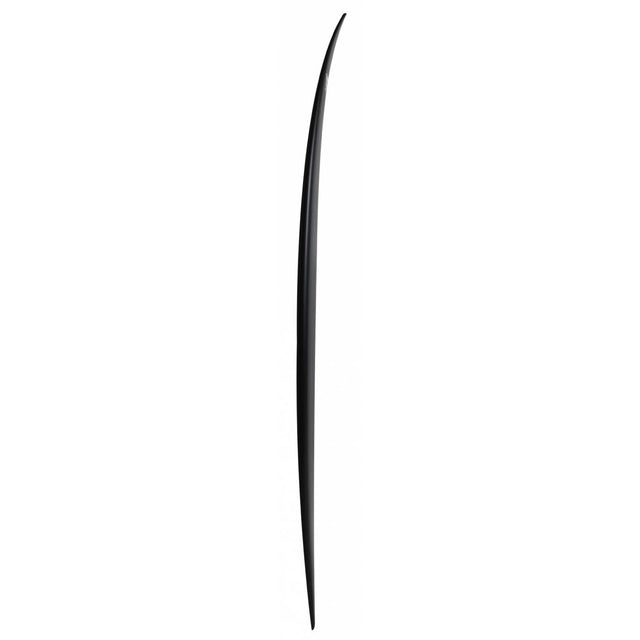 Step Off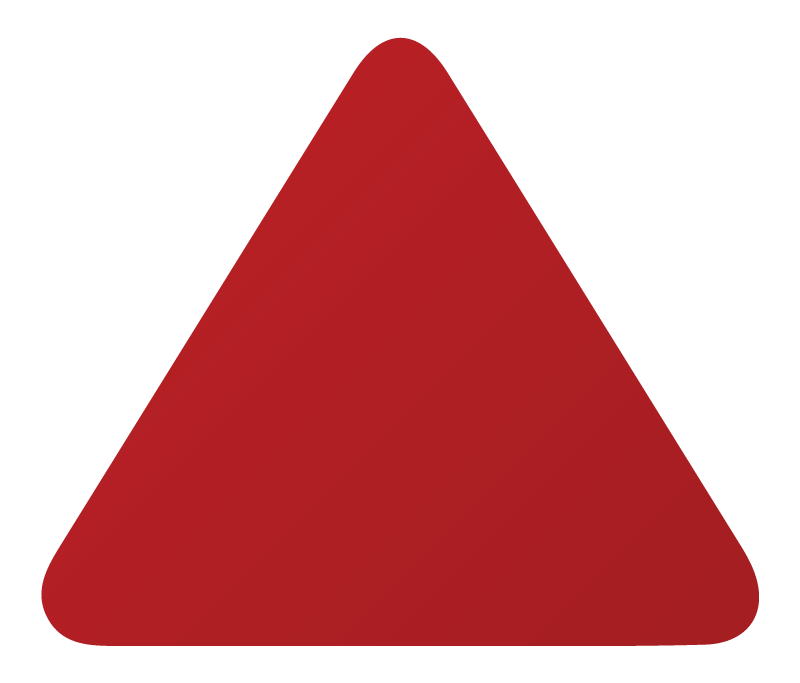 Price includes custom spray, please add requests in order comments.
HEIGHT
WIDTH
THICKNESS
VOLUME
In Stock
Sizes in stock will arrive to mainland USA in 3-5 business days. 7-10 days for Hawaii.
Custom Order
PU - note there is a 4 week build + shipping (shipments arriving monthly).
HYFI - note there is a 14-16 week build + shipping (shipments arriving monthly).
(Shipping times will vary due to global freight uncertainty. Please email infousa@jsindustries.com to determine which USA shipment your board will be on.)
BOARD OVERVIEW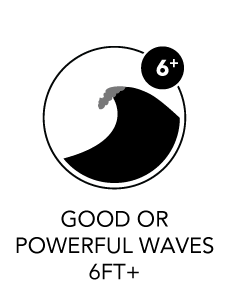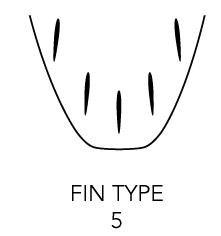 PRICE INCLUDES CUSTOM SPRAY, PLEASE ADD REQUESTS IN ORDER COMMENTS.
Whether there's no one else around and you just want to triple your wave count, or it's a wave that requires a ski for access, this is the exact board we've refined to use for step offs. Our team riders, ambassadors and friends have requested it more and more in the last two years, and after constant refining, we're making it available for custom order.

Its rocker is very close to the FMNII, with a medium entry and exit curve designed to fit in quality, hollow waves. But the similarities end there. The Step Off's outline is narrow and straight, for incredible speed down the line and extra hold. This is designed to help you fit into the barrel easier, withstanding shockwaves, chandeliers or whatever else is thrown your way.

The concave is a shallow single throughout, as the Step Off is designed to harness the power of the waves you'll be surfing and maximise control, rather than generate any unnecessary lift. Recommended glassing is 6x6x6 (two layers of 6 ounce on the deck and one layer on the bottom). This of course provides plenty of strength and durability, but also gives extra momentum that you want in powerful, bumpy, or windy conditions.

We also recommend a smaller fin than usual – so if you'd normally ride a large template, go with a medium in your Step Off. This is due to all the hold coming from the outline, which is best complemented by smaller fins to hit max speed and retain some manoeuvrability. During R&D, fin set ups have varied between quad just for tubes, or thruster if you're likely to be turning as well.

Compared to your regular shortboard, like the Monsta 2020, ride the Step Off 1/4" to 5/16" thinner and 1" to 1 3/8" narrower.

For reference, see our team riders dimensions below:

Dean Morrison // Height: 5'6" (168cm) // Weight: 68 kg - 150lbs

5'8" x 17 ¾" x 2 1/16" x 21.3L

(Monsta 2020 std 5'9" x 18 3/8" x 2 ¼" x 25L)

Joel Scott // Height: 5'10" (178cm) // Weight: 80 kg - 176lbs

5'9" x 17 7/8" x 2 1/8" x 22.2L

(Monsta 2020 std 5'11" x 18 ¾" x 2 3/8" x 27.8L)

Joel Parkinson // Height: 6'0 (183 cm) // Weight: 87 kg - 192 lbs

5'10" x 18" x 2 3/16" x 23.2L

(Monsta 2020 std 6'0" x 19" x 2 7/16" x 29.5L)

Luke Egan/Jason Stevenson // Height: 5'11 (180 cm) // Weight: 90 kg - 198 lbs

5'11" x 18 1/4" x 2 ¼" x 24.7L

(Monsta 2020 EasyRider 6'0" x 19 7/8" x 2 5/8" x 33L)

STEP OFF PERFORMER
WAVE TYPE
Step Off Performer is best suited for waves between 6 and 12 foot plus. From long walls and fun sized tubes, to the biggest and heaviest days of the year.
STEP OFF PERFORMER
Features
| | |
| --- | --- |
| Rocker | Step Off Performer has a medium rocker that is perfectly suited to hollow, powerful waves. The entry point is high enough to prevent any catch on the front edge yet quickly balances out to make sure speed is maintained. The exit rocker mixes enough curve to allow tight pocket turns and down the line speed. |
| Fin setup | We recommend a 5 fin set up to alternate between quad and thruster. |
| Glassing specs | We recommend 6x6x6 glassing which gives the right momentum in a variety of conditions. Please select your intended glassing in the custom order tab. |
| Rail type | The Step Off Performer has low rails. Allowing you to turn at high speeds without unwanted resistance. |
STEP OFF PERFORMER
CONCAVE
A shallow single throughout, minimising any unnecessary lift and maximising control.
STEP OFF PERFORMER
OUTLINE COMPARISON
As seen below, we've compared the Step Off outline with the Forget Me Not 2. A more pulled in tail gives the Step Off Performer greater hold when you need it most.