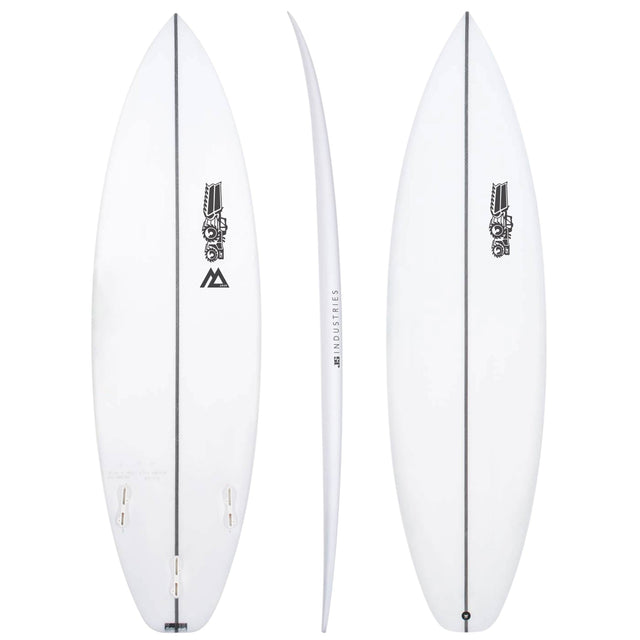 Monsta 2020 Easy Rider

Surfing made easy
HEIGHT
WIDTH
THICKNESS
VOLUME
In Stock
Sizes in stock will arrive to mainland USA in 3-5 business days. 7-10 days for Hawaii.
Custom Order
PU - note there is a 4 week build + shipping (shipments arriving monthly).
HYFI - note there is a 14-16 week build + shipping (shipments arriving monthly).
(Shipping times will vary due to global freight uncertainty. Please email infousa@jsindustries.com to determine which USA shipment your board will be on.)
BOARD OVERVIEW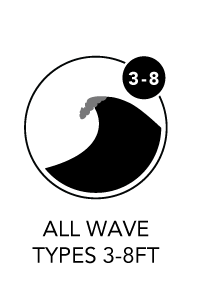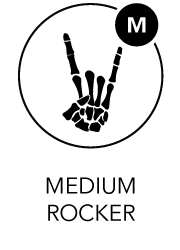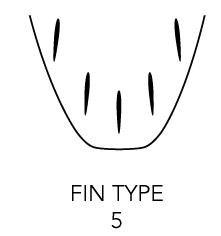 SURFING MADE EASY
Easy Rider dimensions have been created with the goal of making our most popular models even more approachable. After a year of JS riding more different boards than ever before alongside Occy and Parko, with an R&D process riddled with injuries, lower fitness levels & work obligations, JS designed our EasyRider specs for easy paddling coupled with high performance surfing. Foam is hidden in all the right places for extra floatation, but with lowered rails that can still be buried at high speed.

20 years of JS Industries. 10 years since our flagship shortboard, the original Monsta, was first developed. Our new Monsta will be ridden everywhere from your most rewarding sessions at home & regular trips chasing waves, to Dream Tour events and the Olympic Games. Its latest version is the most complete all-rounder we've ever made, improved and fine-tuned by elite athletes, global ambassadors & local legends, together with our recently retired World Champ and JS.

The Monsta 2020 revolves around maximum performance, but with added forgiveness and fine tuning for each board's desired conditions. We needed the new Monsta to provide spark for explosive manoeuvres in everyday waves, while being predictable and reliable in pumping surf from our backyard at Snapper & Kirra to destinations like Cloudbreak.

The rocker has been tweaked to provide a more generous sweet spot, which easily generates speed, allows you to control big turns, and balances release out of the lip. Compared to the Monsta 8, the nose has a touch more curve in the last few inches to prevent catching in critical parts of the wave. The same magic tail rocker remains to fit into the conditions our Monsta 2020 is designed to thrive in – almost any conditions from chest high to double overhead plus.

Single concave under front foot runs into a double concave through the fins to give you extra lift yet maintain control in powerful surf, while a clean outline flows into a slight hip that allows for responsive direction changes. Overall, the Monsta 2020 prompts intuitive & fast surfing. It's a huge milestone for us, and now, it's ready for the rest of the world to enjoy anywhere, anytime. The best always find a way to get better.

TEAM RIDER REFERENCE
LUKE EGAN // Height: 5'11 (180 cm) // Weight: 90 kg - 198 lbs
Rides 6'0" x 19 7/8" x 2 5/8" x 32.8L

JASON STEVENSON // Height: 5'11 (180 cm) // Weight: 88 kg - 194 lbs
Rides 6'0" x 19 7/8" x 2 5/8" x 32.8L
MONSTA 2020 EASY RIDER
WAVE TYPE
The Monsta 2020 is one of the most versatile surfboards on the planet. From waist high to double overhead plus, everyday surfers to World Title contenders, average surfs at home to annual trips chasing waves. No matter what, it won't let you down. In competition, it's the go-to for the Traktor Team in QS contests in small, weak beachies to elite Dream Tour locations like Snapper, JBay or Trestles – and it's been on the podium at all of them.
MONSTA 2020 EASY RIDER
Features
| | |
| --- | --- |
| Rocker | One of the M2020's most important elements is the rocker, which has been gradually refined and improved from the incredibly popular M6. The last three inches of nose rocker have been slightly lifted to prevent catching in quality waves, while the adjustments to the tail curve provide extra release. Overall, the entry rocker provides easy speed generation, which is complemented by the maneuverability of a medium exit rocker. This combination is an absolutely proven performer for high performance surfing in almost any wave type. |
| Fin setup | M2020 round tail comes stock as a 5 fin. Alternative setups are available with custom orders. |
| Glassing specs | M2020 is glassed standard with 4 x 3 oz. deck x 4 oz. bottom (All sizes come standard with Hybrid Fibre tail strips) |
| Rail type | M2020 has medium rails, providing a forgiving ride if conditions are less than ideal, but still allowing unlimited performance. |
MONSTA 2020 EASY RIDER
EASY RIDER RAIL
EasyRider boards are specifically designed to suit these dimensions, with more foam hidden under the chest, but a slightly lower rail to maintain responsiveness and still allow turning at high speeds. They're not just blown up exactly from the regular dims, they're based on the favourites from JS and Luke Egan – finely tuned during extensive testing to get the perfect balance of performance and forgiveness.
MONSTA 2020 EASY RIDER
CONCAVE
Black Baron features a VEE throughout the board from nose to tail with added double concave through the fins. This design helps rock the board from rail to rail with ease.