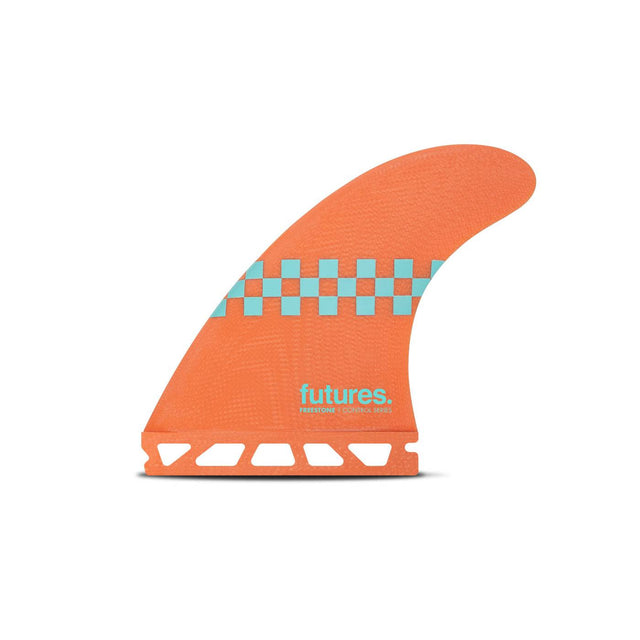 FUTURES Freestone Control Series
Details
TEMPLATE CATEGORY | NEUTRAL (ALL-AROUND, FLUID) CONSTRUCTION | FIBERGLASS RIDE NUMBER | SPEED CONTROL – 3.3 SIZE | LARGE (165 LBS+)
The Freestone Control fin is a large size Speed Controlling fin with a Ride Number of 3.3. Jack rides this fin when the conditions are punchy and he needs a little more stability. Controlling speed is the key to survival in heavier surf. They are built from solid fiberglass panels with foils that are precision cut by CNC, then hand finished to perfection.