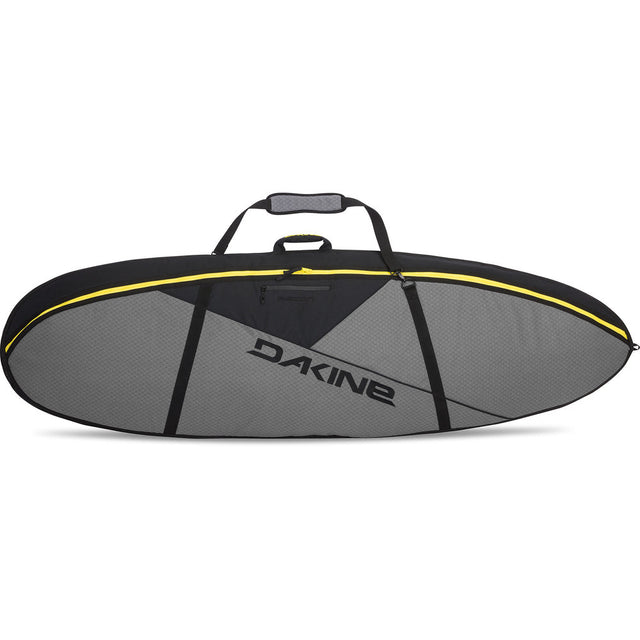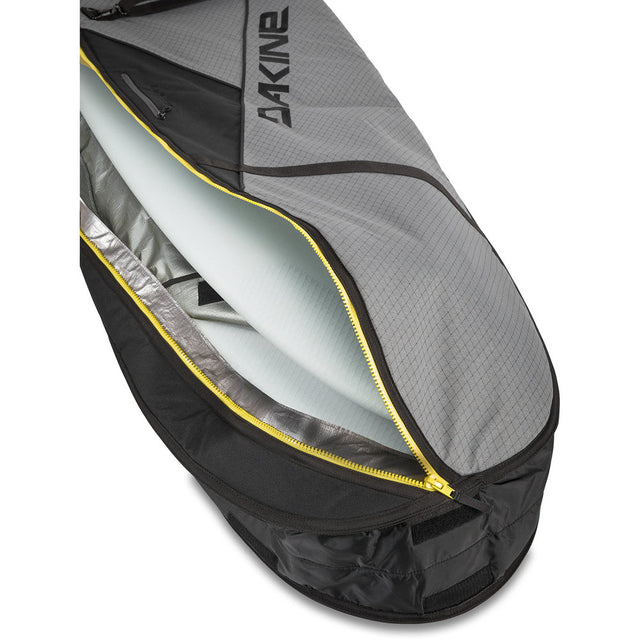 Dakine RECON DOUBLE SURFBOARD BAG THRUSTER
A DOUBLE BOARD BAG SO YOU ALWAYS HAVE A BACKUP.
Going on a quick strike? It's always smart to bring a backup board. This surfboard bag is designed for hauling two boards with fins. Durable and lightweight, the bag features dense 3/8-inch padding to guard against dings and a full-length heat shield on the bottom to guard against the sun while exposed on the roof rack. A travel-friendly shoulder strap frees your hands for easy travel transitions.