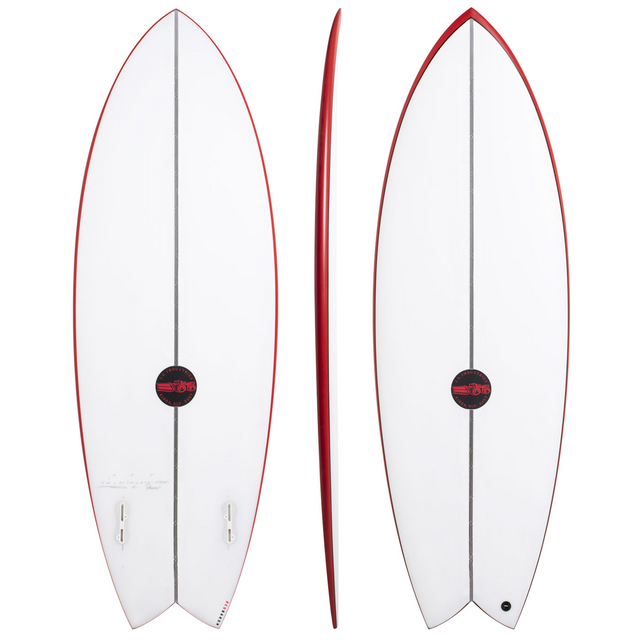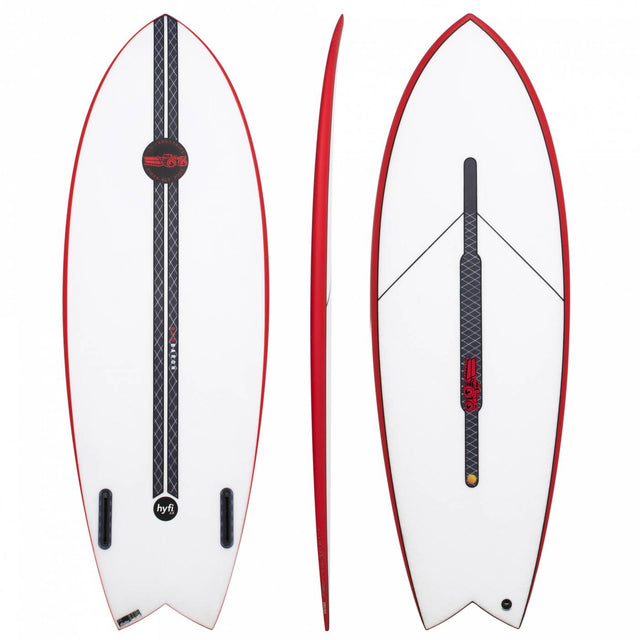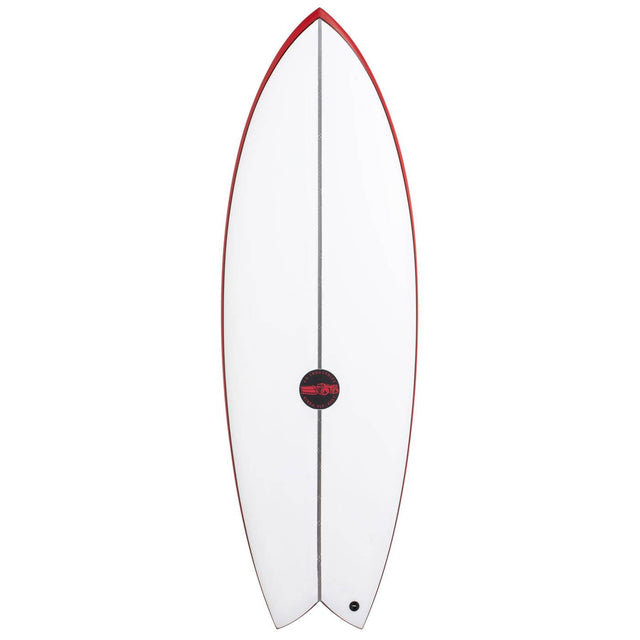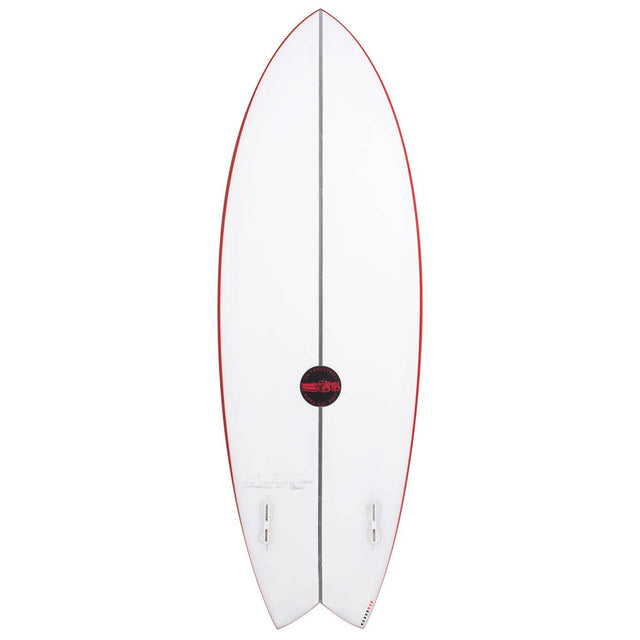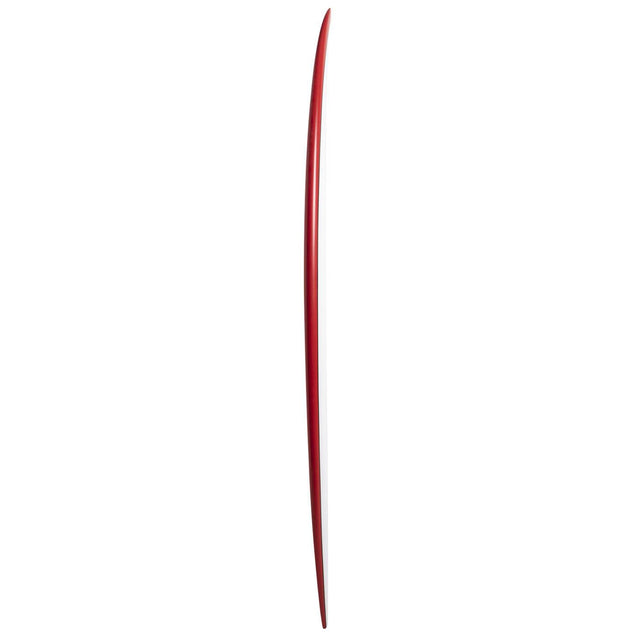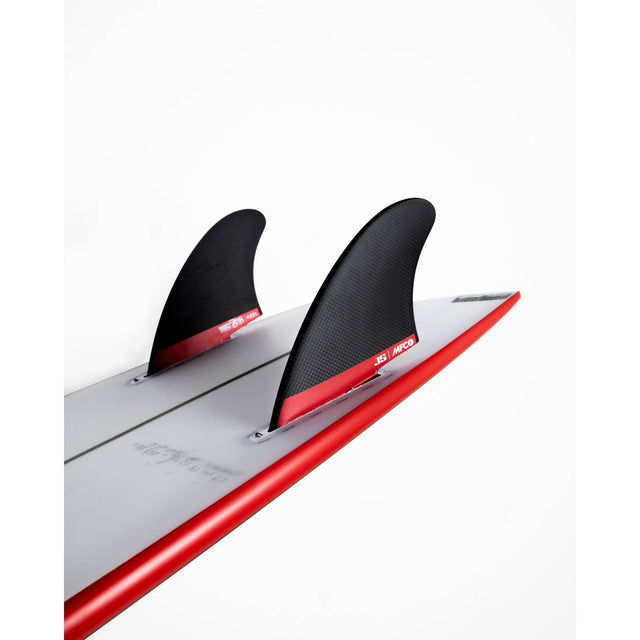 Red Baron

Classic lines & maximum drive.
HEIGHT
WIDTH
THICKNESS
VOLUME
In Stock
Sizes in stock will arrive to mainland USA in 3-5 business days. 7-10 days for Hawaii.
Custom Order
PU - note there is a 4 week build + shipping (shipments arriving monthly).
HYFI - note there is a 14-16 week build + shipping (shipments arriving monthly).
(Shipping times will vary due to global freight uncertainty. Please email infousa@jsindustries.com to determine which USA shipment your board will be on.)
BOARD OVERVIEW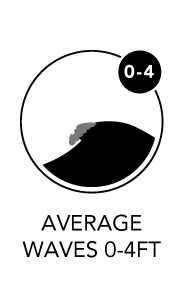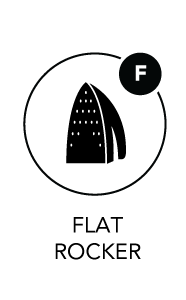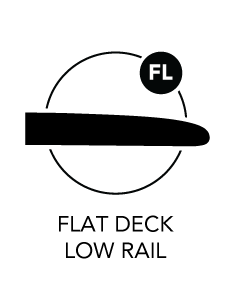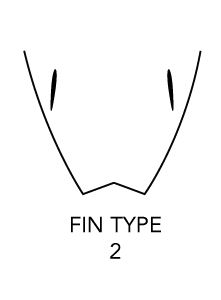 CLASSIC LINES & MAXIMUM DRIVE.
Our Black Baron twin became a global favourite for mixing old school speed alongside new school flair, with enough versatility to let you ride it in weak beachies or quality, down the line points and reefs. Now we've created its little brother, the Red Baron, to take the same diverse approach, but added even more float and glide to really excel when other boards struggle.

Essentially, it's ridden shorter and wider than your Black Baron, with slightly extra width in the tail outline also providing more flow and easy speed generation. Vee is maintained in the bottom contour throughout, like the original Baron, although a touch more double concave in the Red Baron provides drive and helps you project down the line. Ridden approximately 2 inches shorter than the Black Baron, another point of difference lies in the fins – we've designed the Red Baron to use a keel fin template, as the high area and depth delivers control and helps maintain incredible speed on rail. Classic keel fins offer maximum drive and hold, making sure you're able to get creative even at high speeds on a much shorter board.

*Recommended fin choice – JS Keel Fin for Futures or FCSII Modern Keel template for FCSII bases.

TEAM RIDER REFERENCE
JEREMY FLORES Height: 5'9" (175 cm) // Weight: 70 kg - 154 lbs
*Rides 5'2" x 20 1/8" x 2 1/4" = 26.2L

CONNER COFFIN Height: 5'8" (172 cm) // Weight: 75 kg - 165 lbs
*Rides 5'3 " x 20 1/2" x 2 5/16" = 28.3L

ACE BUCHAN Height: 5'9" (175 cm) // Weight: 73 kg - 160 lbs
*Rides 5'3 " x 20 1/2" x 2 5/16" = 28.3L

JULIAN WILSON Height: 6'0" (183 cm) // Weight: 80 kg - 176 lbs
*Rides 5'4 " x 20 3/4" x 2 3/8" = 29.9L

RYAN CALLINAN Height: 6'0" (183 cm) // Weight: 80 kg - 176 lbs
*Rides 5'4 " x 20 3/4" x 2 3/8" = 29.9L

JOEL PARKINSON Height: 6'0" (183 cm) // Weight: 87 kg - 191 lbs
*Rides 5'5 " x 20 7/8" x 2 7/16" = 31.3L

MARK OCCHILUPO Height: 5'9" (175 cm) // Weight: 95 kg - 210 lbs
*Rides 5'8" x 21 1/4" x 2 5/8" = 35.5L
RED BARON
WAVE TYPE
Red Baron performs best in flatter waves where you're looking to generate your own speed.
RED BARON
Features
| | |
| --- | --- |
| Rocker | An overall low to flat rocker is well suited to create speed and glide in small to average conditions. |
| Fin setup | Red Baron comes stock as a twin fin. We recommend our JS Keel Fin for Future boxes and the FCSII Modern Keel fin for FCSII boxes. |
| Glassing specs | Boards are glassed standard with 4 oz. deck x 4 oz. bottom. (All sizes come standard with Hybrid Fibre tail strips). |
| Rail type | Red Baron has flat low rails as a result of the board's flat deck, hiding volume in the right places for extra float, but also allowing you to turn at high speed. |
RED BARON
CONCAVE
Red Baron features a VEE throughout the board from nose to tail with added double concave through the fins. This design helps rock the board from rail to rail with ease.
RED BARON
OUTLINE COMPARISON
As seen below, we've compared a 5'6 Black Baron to a 5'4 Red Baron, the 2 inch step down. A fuller nose with a straighter, wider tail.
JS x MFC Keel & Twin Fin Tech Talk
Julian Wilson on the JS Red Baron
Total 5 star reviews: 1
Total 4 star reviews: 0
Total 3 star reviews: 0
Total 2 star reviews: 0
Total 1 star reviews: 0
100%
would recommend this product
The most fun board ever

I've had my Red Baron in Hyfi 2.0 for almost a year and this thing makes me get out of the water with the biggest smile every time. From long drawn out turns on wide open central coast points to small but faster beach breaks in socal this is my go to and I absolutely love it. This is my fourth JS I've bought over in the states and I'm never buying another board without a tractor on it!
Reviews Loaded
Reviews Added